---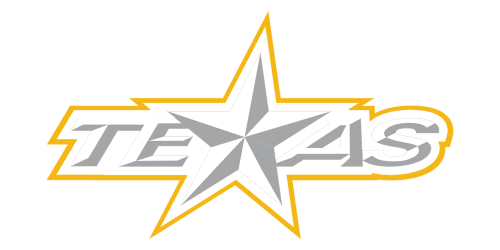 ---
Industry: Professional Sports
Admin Role: CFO

Location: Texas, USA
Users: 32
P&L's: 26
Accounting Software:
Dynamics Great Plains
Industry: Mortgage Lending
& Home Construction
Admin Role: SVP,
Corporate Operations
Location: United States
Users: 30
P&L's: 35
Accounting Software:
JD Edwards
the features they benefit from to know what's next
---
Larry is the CFO of the Texas Hockey Stars, a professional hockey sports club that also oversees the facility that they operate. They have 26 departments involved in their operations and 50 employees overall.
Larry wanted a budgeting solution to help organize and analyze operating expenses for each of their 26 departments. The budgeting solution needed to show budget vs actual variance reporting and import and export data from Dynamics Great Plains. The budgets needed to be created at the start of each fiscal year by each department.
---
---
Larry needed the ability to link any number of excel sheets for any category. He requested Dashboards that showed by month and requested Fiscal Reporting periods. He also requested the ability to have categories limited to departments. This new functionality was a mandatory requirement prior to purchasing.
Our development team brainstormed and created unique solutions for Larry that are now standard for all Budgyt users which included the revised dashboards, limiting categories to departments, excel linking for complex calculations and expanded comment fields.
Working with Larry we modified the development process to improve the overall functionality for Larry. The dashboards and reporting show for him all Budget to Actual summary and detail for each department.
The implementation process took several weeks from start to finish because of the custom modifications he requested. The training of all users on using and maintaining the program took just a few hours.
---
Larry became a customer after we implemented these solutions After 4-6 weeks of development the excel linking has been successfully integrated into the Budgyt solution.
Larry has rolled out the solution to his team and they have uploaded dozens of excel linked sheets that are readily downloadable.
Larry and his team are saving a lot of time managing the budget process using Budgyt
"Non-finance savvy department managers find it a vast improvement over our previous Excel-based process."

Larry Silver
missing links put on ice
The budgeting process was so simplified by Budgyt, that even non-finance savvy department managers found it a vast improvement over Excel.
empowering #communities
By eliminating the hundreds of hours spent parsing data from Quickbooks, everyone at the fund was able to spend more time supporting their communities
happy hour, every day
200+ reporting units organized and streamlined took their budgeting to the next level. Time for Happy Hour!
saving you time for #whatmattersmost
The roll out of Budgyt allowed their teams to easily and successfully run their budgets remotely well before the COVID-19 crisis, preparing them for what came next.
better budgets for better homes
We gave the M/I team peace of mind by simplifying a complicated budgeting process, making it easy to import JD Edwards exported files and providing User Access features to ensure data integrity and security.
---
---
watch a quick introductory video that will give you a basic overview of our business budgeting platform and its key features.

 
---
---
---